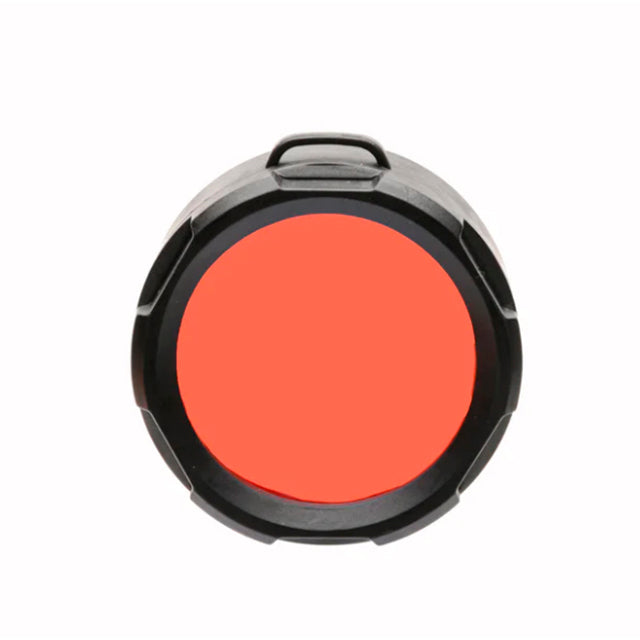 PowerTac Red Filter for Gladiator/Huntsman-XLT Series Flashlights - 45 mm Lens
Original price
$14.95
-
Original price
$14.95
Experience the power of red light with our high-quality LED flashlight filters. Red light is a versatile tool that enhances night vision without disturbing your surroundings. Our filters are made from flexible materials, allowing them to slip over the bezel of your flashlight effortlessly, enabling you to apply the appropriate color for any situation.
Red light provides excellent contrast and is virtually invisible to the human eye over long distances. It's a preferred choice for night vision equipment, such as scopes and goggles, as well as for night operations conducted by police and military units. Photographers also appreciate the use of red light during night-time photography, as it maintains natural shadows while providing a contrast-enhancing glow.
Moreover, red light is perfect for reading in low-light environments and for navigating without attracting unnecessary attention. It's an invaluable tool for stealth and covert work, as it won't interfere with night vision technology and won't easily reveal your presence to others. Additionally, red light easily cuts through smoke and haze, making it an essential tool for situations with reduced visibility.
Our durable and long-lasting red light filters are designed to fit various flashlight models, including those in our Spartacus and Patrolman Series. Discover the benefits of red light for various applications and enhance your nighttime activities with our reliable LED flashlight filters.