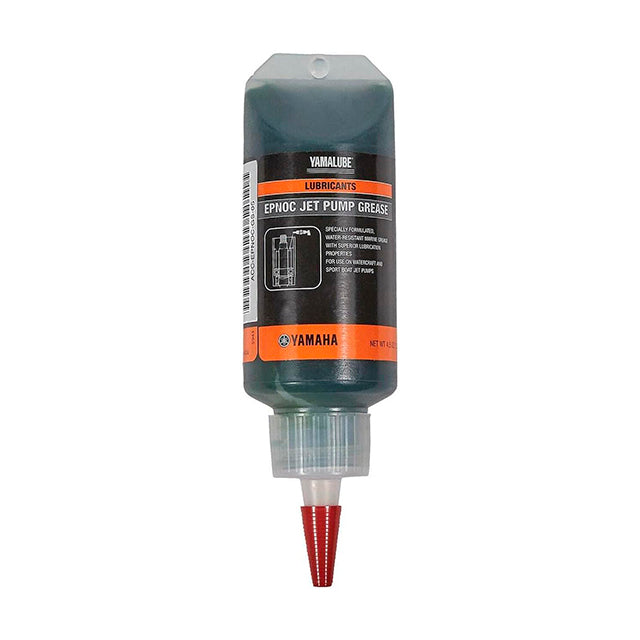 Yamaha New OEM Epnoc Jet Pump Grease 5oz, ACC-EPNOC-GS-05
Sold out
Original price
$13.30
-
Original price
$13.30
The Yamaha New OEM EPNOC Jet Pump Grease (part number ACC-EPNOC-GS-05) is a specially formulated grease designed for use in jet pumps of Yamaha personal watercraft and boats. EPNOC stands for "Extreme Pressure, NOn-oxidizing, and Corrosion-resistant," which indicates its high-performance characteristics.
This grease is specifically engineered to provide excellent lubrication and protection for the jet pump components, such as bearings, seals, and impellers. It offers exceptional resistance to extreme pressure and high temperatures, ensuring smooth operation and reduced wear and tear on vital components.
Using the Yamaha EPNOC Jet Pump Grease helps extend the life of the jet pump and ensures optimal performance during watercraft operation. Its corrosion-resistant properties also make it suitable for marine environments, where water exposure is frequent.
As an OEM product from Yamaha, this EPNOC Jet Pump Grease guarantees compatibility with your Yamaha personal watercraft or boat. Regularly applying this grease as part of your maintenance routine helps maintain the efficiency and reliability of your jet pump, ultimately enhancing your overall watercraft experience.