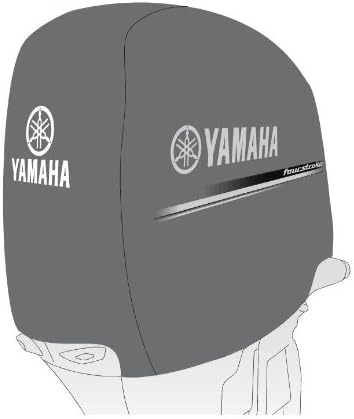 YAMAHA Basic Outboard Motor Cover F80 F100 F115
Original price
$140.49
-
Original price
$140.49
Protect your valuable investment with the YAMAHA Basic Outboard Motor Cover designed specifically for the F80, F100, and F115 outboard motors. This durable and reliable cover offers essential protection against the elements, keeping your motor in pristine condition.
Crafted with high-quality materials, this cover provides excellent resistance to UV rays, water, and dust. It shields your outboard motor from sun damage, preventing fading and cracking. The water-resistant design ensures that your motor remains dry, even during rain or water splashes, reducing the risk of corrosion and electrical damage.
The YAMAHA Basic Outboard Motor Cover is easy to install and features a snug fit to keep it securely in place. Its lightweight construction makes it convenient to handle and store when not in use. Whether you're storing your boat on a trailer or mooring it at the dock, this cover offers reliable protection against dirt, debris, and scratches.
Investing in a YAMAHA Basic Outboard Motor Cover is a smart choice to extend the life of your outboard motor. It not only preserves its appearance but also safeguards its internal components, ensuring reliable performance for years to come.
Choose the YAMAHA Basic Outboard Motor Cover for your F80, F100, or F115 outboard motor and enjoy peace of mind knowing that your investment is protected, season after season.