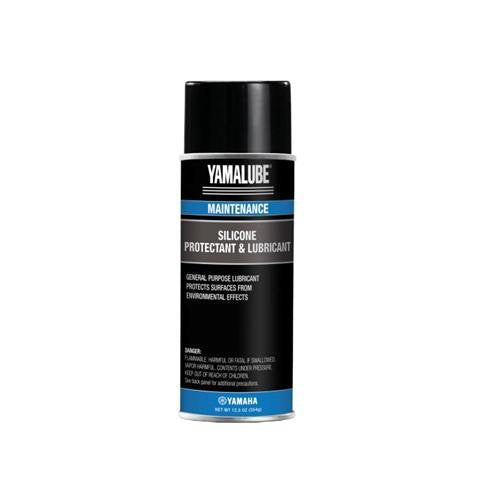 Yamaha ACC-SLCNE-SP-RY New Silicone Spray Lubricant; New # ACC-SLCNS-PR-AY Made by Yamaha
Original price
$21.98
-
Original price
$21.98
The Yamaha ACC-SLCNE-SP-RY New Silicone Spray Lubricant (New number: ACC-SLCNS-PR-AY) is a high-quality lubricant designed by Yamaha. This silicone spray lubricant is specifically formulated to provide excellent lubrication and protection for various components and surfaces.
The silicone-based formula ensures smooth and frictionless movement, making it ideal for lubricating moving parts, hinges, locks, and other mechanisms. It also offers excellent water resistance and corrosion protection, making it suitable for marine applications and environments with high humidity.
The Yamaha Silicone Spray Lubricant is safe to use on various materials, including metal, rubber, plastic, and vinyl, without causing any damage or degradation. Its versatility makes it a valuable addition to your maintenance toolkit for various applications around your watercraft or other equipment.
As an OEM product made by Yamaha, you can trust its compatibility and quality with your Yamaha watercraft or other Yamaha products. Regularly using this silicone spray lubricant helps prolong the life of your equipment and ensures optimal performance in marine and other demanding conditions.