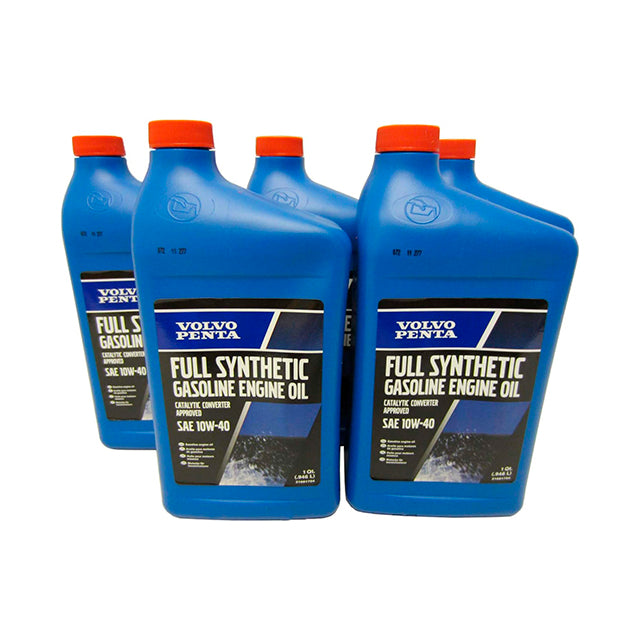 Volvo Penta OEM Synthetic Engine Oil 10w-40 Quart 32oz Qt 21681794 Pack of 5
Original price
$84.93
-
Original price
$84.93
The Volvo Penta OEM Synthetic Engine Oil 10w-40 Quart 32oz, available in a pack of 5, is more than just oil; it's a precision-engineered lubricant designed to meet the specific demands of marine applications. Whether you're cruising, fishing, or engaging in water sports, this oil ensures that your engine operates at its best.

Synthetic Performance: This oil is formulated with high-quality synthetic base oils, offering exceptional thermal stability and consistent lubrication across a wide range of temperatures. It minimizes friction, wear, and tear, ensuring your engine runs smoothly and efficiently.

Optimal Viscosity: The 10w-40 viscosity rating provides excellent flow characteristics, ensuring efficient lubrication even during start-up and extreme operating conditions. This oil maintains its properties, regardless of the challenges presented by the marine environment.

Engine Protection: The synthetic formula creates a durable protective barrier, guarding your engine against wear, corrosion, and deposits. This extends the lifespan of your marine engine and reduces the need for frequent maintenance.

Experience marine excellence with Volvo Penta!