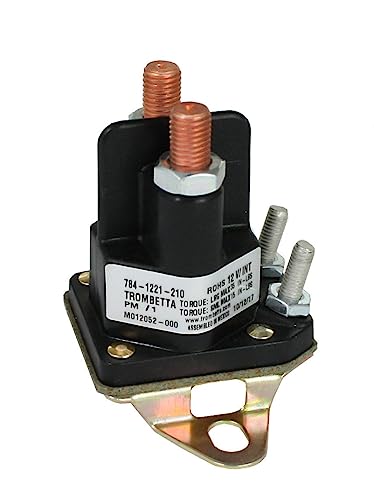 Trombetta 784-1221-210 12 Volt High Performance Plastic DC Contactor
Original price
$24.99
-
Original price
$24.99
Unwavering Reliability
When it comes to electrical components, reliability is key. The Trombetta 784-1221-210 excels in this aspect, providing consistent performance over the long term, even in demanding conditions.

Built to Last
Crafted with a robust plastic housing, this contactor is built to withstand the challenges of various environments. Its durable construction ensures longevity, allowing you to enjoy uninterrupted functionality for years to come.

Versatility Personified
The Trombetta 784-1221-210 offers incredible versatility. From automotive applications to marine use, industrial machinery, and beyond, this contactor adapts effortlessly to diverse electrical systems.

Safeguarded Electronics
With the Trombetta 784-1221-210 as a vital component, you can rest assured that your sensitive electronic devices are protected. Its efficient switching and stable operation prevent electrical surges, safeguarding your electronics from potential damage.

Take the leap and experience the difference with Trombetta 784-1221-210 12 Volt High-Performance Plastic DC Contactor. Elevate your electrical game - purchase now!