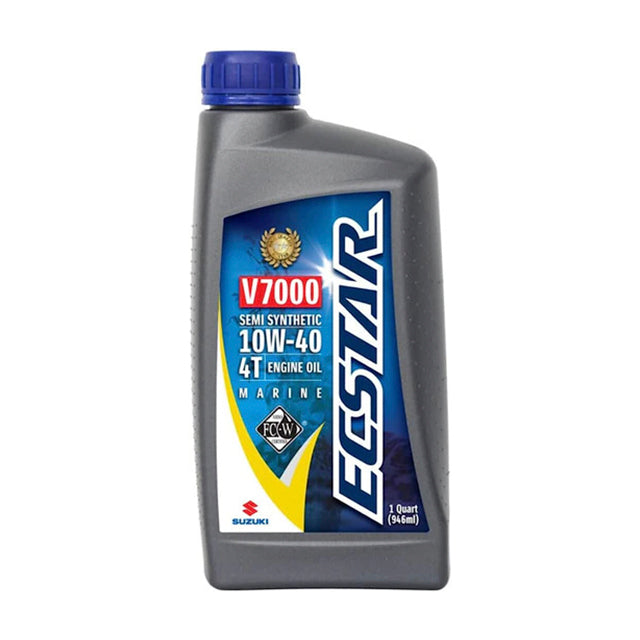 Suzuki ECSTAR V7000 Semi Synthetic Quart
Original price
$20.66
-
Original price
$20.66
Experience the power of Suzuki ECSTAR V7000 Semi Synthetic Quart. Designed to meet the demanding needs of your Suzuki engine, this high-quality motor oil provides superior performance and protection.
With its advanced semi-synthetic formula, Suzuki ECSTAR V7000 ensures excellent lubrication, reducing friction and wear on critical engine components. It effectively prevents sludge and deposit buildup, maintaining engine cleanliness for optimal performance.
Suzuki ECSTAR V7000 is engineered to withstand extreme temperatures and heavy loads, making it ideal for both daily driving and high-performance applications. Its exceptional thermal stability and shear resistance ensure consistent performance under various driving conditions.
Give your Suzuki engine the care it deserves with Suzuki ECSTAR V7000 Semi Synthetic Quart. Trust in its proven performance and reliability to enhance engine longevity and maximize performance.
Choose Suzuki ECSTAR V7000 for superior protection, performance, and peace of mind on the road. Elevate your driving experience with Suzuki ECSTAR V7000 Semi Synthetic Quart.