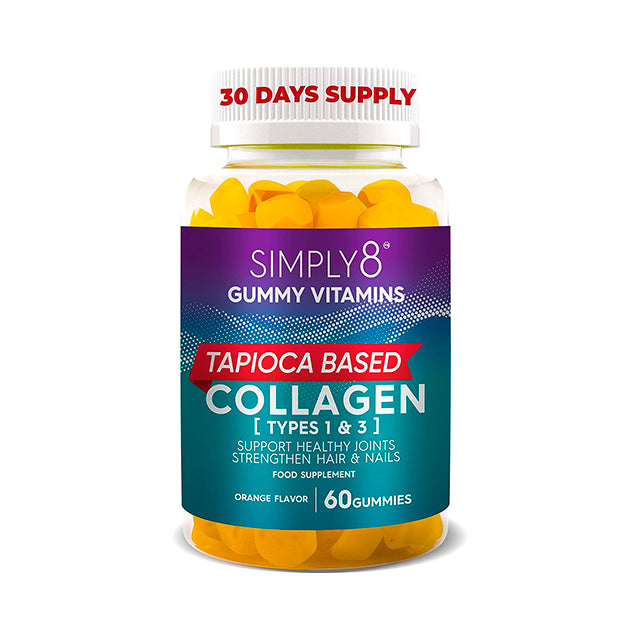 Simply8 Hydrolysed Collagen Peptides Gummies - Marine Collagen Types 1 & 3 – 1 Mo.Supply - Collagen Gummies for Women Anti Aging, Hair Growth, Skin Care & Strong Nails – Kosher, Halal Gummies
Original price
$14.99
-
Original price
$14.99
Simply8 gummies contain Collagen Types 1 and 3 to help you look and feel your best. Our formula naturally supports your hair, skin, nail and joint health.

Promote gorgeous hair, stronger nails, and help improve skin tone, radiance and elasticity with our premium gummies. Our quality supplements contribute to healthy levels of this protein which is an essential building block for holistic beauty.

Our supplements are tapioca-based, vegetarian, and cruelty-free. Made with only natural colors. Kosher and Halal. These pure, gelatin-free and potent pectin gummies are laboratory tested.

Simply8 is focused on your overall health and wellness. The nutritional support of our honest vitamins will help you achieve your healthy lifestyle goals by nourishing your hair, skin, nails and joints from within.

These soft, chewy orange-flavored gummies provide a delicious way to nourish your body without the struggle of swallowing pills. Just chew two tasty gummies daily to easily and conveniently feed your inner beauty.