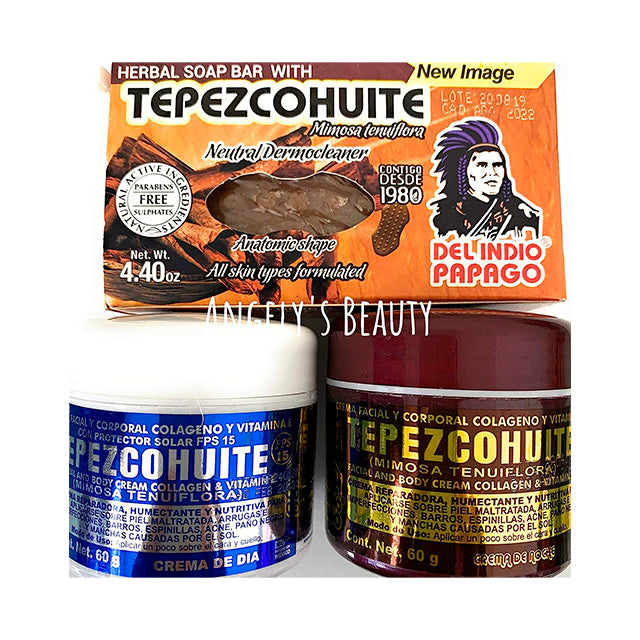 Set of 2 Tepezcohuite Creams and 1 Bar soap El Indio Papago by Unknown
Sold out
Original price
$26.99
-
Original price
$26.99
The Set of 2 Tepezcohuite Creams and 1 Bar Soap "El Indio Papago" captures the essence of ancient skincare traditions. With a focus on Tepezcohuite, a plant known for its soothing and rejuvenating properties, this set offers a holistic approach to skincare.

Tepezcohuite has been used for centuries for its ability to nourish and heal the skin. Rich in natural compounds, it's believed to promote skin regeneration and offer relief from various skin concerns.

The combination of 2 Tepezcohuite Creams and 1 Bar Soap creates a comprehensive skincare routine. The creams offer moisturization and nourishment, while the soap provides a cleansing experience infused with Tepezcohuite's benefits.

The set is designed to cater to various skin types. Tepezcohuite's gentle yet effective properties make it suitable for sensitive skin and those seeking a natural approach to skincare.

By choosing this set, you're opting for an age-old path to healthier, more radiant skin.