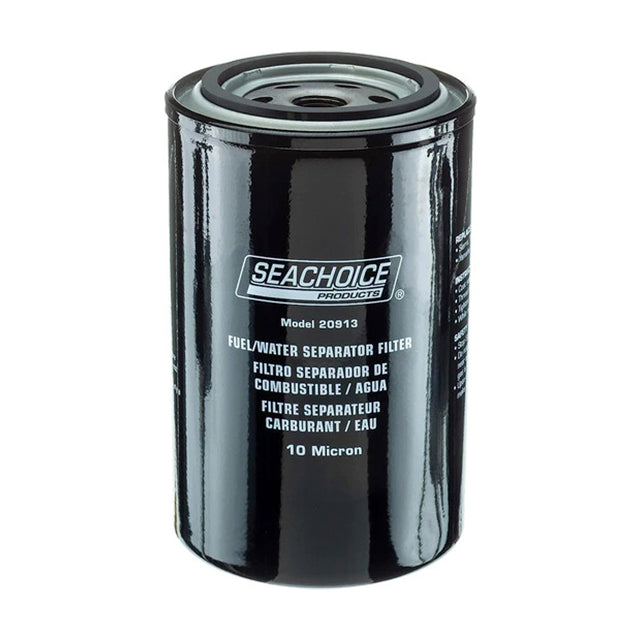 Seachoice Fuel Water Separator Filter Canister, Yamaha, 10 Micron
Original price
$25.00
-
Original price
$25.00
Introducing the Seachoice Fuel Water Separator Filter Canister designed specifically for Yamaha engines. This high-quality filter canister is an essential component for maintaining the cleanliness and performance of your fuel system.
Featuring a 10-micron filtration capability, this filter canister effectively removes water, dirt, and other contaminants from your fuel, ensuring smooth and reliable engine operation. By separating water and particles from the fuel, it helps prevent clogs, fuel line corrosion, and engine damage, providing added protection and peace of mind.
The Seachoice Fuel Water Separator Filter Canister is built to meet the rigorous demands of marine environments. Its durable construction and reliable sealing ensure long-lasting performance and resistance to fuel leaks. With its compact design, it can easily be installed in your fuel system without taking up excessive space.
Regularly replacing your fuel water separator filter is crucial for maintaining optimal engine performance and fuel efficiency. The Seachoice Filter Canister is compatible with Yamaha engines and is a perfect fit for a wide range of marine applications.
Upgrade your fuel system with the Seachoice Fuel Water Separator Filter Canister and enjoy cleaner fuel, improved engine performance, and enhanced longevity. Don't compromise on the quality and reliability of your Yamaha engine—choose the trusted solution that Seachoice provides.
Ensure the smooth operation of your Yamaha engine with the Seachoice Fuel Water Separator Filter Canister. Invest in the protection and performance your boat deserves. Get yours today and experience worry-free boating with clean and filtered fuel.