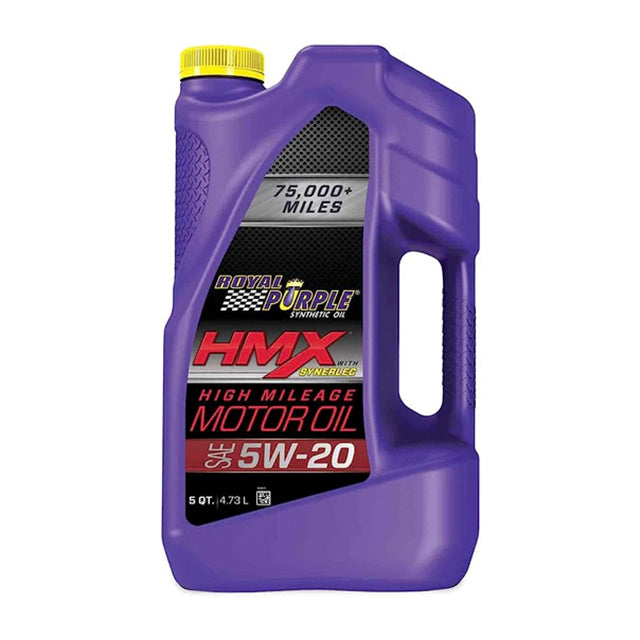 Royal Purple 17518 HMX High Mileage Synthetic Motor Oil 5W20 5-Quart Bottle
Original price
$63.88
-
Original price
$63.88
Experience exceptional engine performance and protection with Royal Purple 17518 HMX High Mileage Synthetic Motor Oil. Specifically designed for high mileage vehicles, this 5W20 motor oil revitalizes older engines and extends their life.
The advanced synthetic formula reduces wear and tear, minimizing friction and maximizing fuel efficiency. It provides superior oxidation resistance, preventing sludge and deposit formation for a cleaner engine.
With Royal Purple HMX, you can enjoy smoother starts, reduced noise, and improved overall engine performance. Its high-quality ingredients ensure excellent lubrication and optimal engine protection, even under extreme conditions.
Give your high mileage vehicle the care it deserves with Royal Purple HMX High Mileage Synthetic Motor Oil. Trust in its unmatched performance and reliability for a smoother, longer-lasting engine.