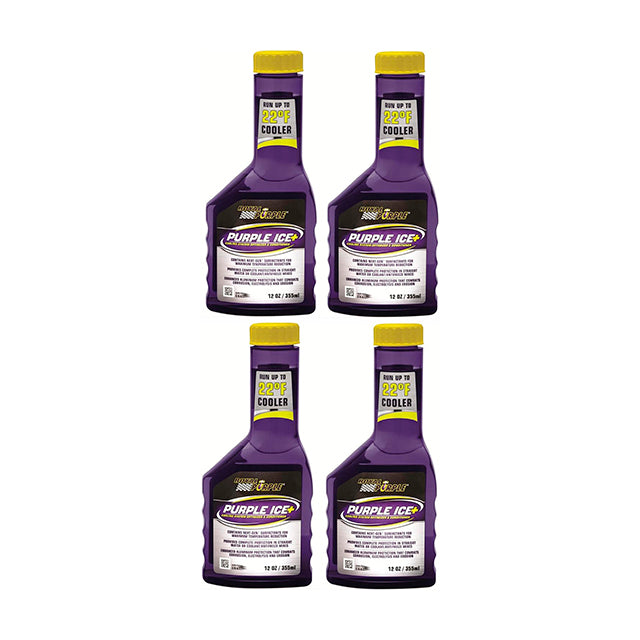 Royal Purple 01600 Purple Ice Radiator Coolant Additive 12 oz. Bottle Pack of 4
Sold out
Original price
$52.00
-
Original price
$52.00
Elevate your vehicle's cooling performance with the Royal Purple Purple Ice Radiator Coolant Additive. Expertly formulated, this high-performance radiator conditioner is designed to enhance your engine's efficiency while providing year-round protection.
Quantity: 4 bottles of 12 oz. each, offering ample coverage for complete cooling system treatment.
Advanced 2-in-1 Formula: Acts as a dual-function solution – it not only serves as a corrosion inhibitor but also as a wetting agent.
Corrosion Defense: The additive offers robust year-round defense against potential corrosion, ensuring the longevity and optimal performance of your radiator and cooling system components.
Reduced Engine Temperatures: By reducing the surface tension of the radiator coolant, the Purple Ice Additive helps in achieving lower engine temperatures, which is vital for extending engine life and enhancing performance.
High Performance: Trust in the high-quality formulation of Royal Purple, a name synonymous with automotive excellence, to deliver standout performance.
For an efficient, cooler, and corrosion-free cooling system, choose the Royal Purple 01600 Purple Ice Radiator Coolant Additive. Experience the difference of advanced engineering and unparalleled protection in every drive.