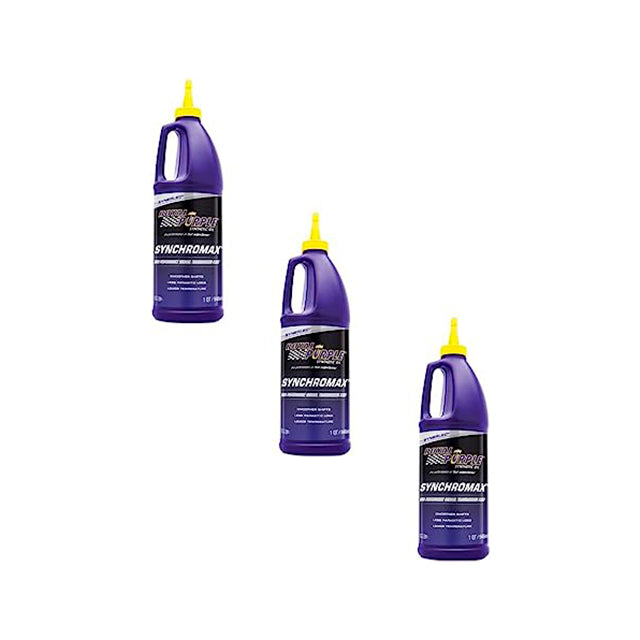 Royal Purple 01512 Set of 3 Synchromax Manual Transmission Fluid 1-Quart Bottles
Original price
$69.90
-
Original price
$69.90
Upgrade your manual transmission with the Royal Purple 01512 Synchromax Manual Transmission Fluid. This set includes three 1-quart bottles, providing you with a complete solution for your transmission needs.
Designed to deliver exceptional performance, Synchromax is a high-quality synthetic fluid that enhances shifting smoothness and overall transmission efficiency. It is specially formulated to optimize gear engagement, resulting in improved gear shifting, reduced wear, and extended transmission life.
With its advanced additive technology, Synchromax offers excellent thermal stability and oxidation resistance, ensuring consistent performance even under extreme operating conditions. It provides superior protection against rust, corrosion, and foaming, keeping your transmission components well-maintained and protected.
Synchromax is compatible with a wide range of manual transmissions, including those used in both domestic and import vehicles. Its versatile formulation makes it suitable for various applications, from daily driving to high-performance racing.
When it comes to manual transmission fluid, trust the proven performance of Royal Purple. Upgrade to the Royal Purple 01512 Synchromax Manual Transmission Fluid set and experience smoother shifts, improved durability, and enhanced overall transmission performance.