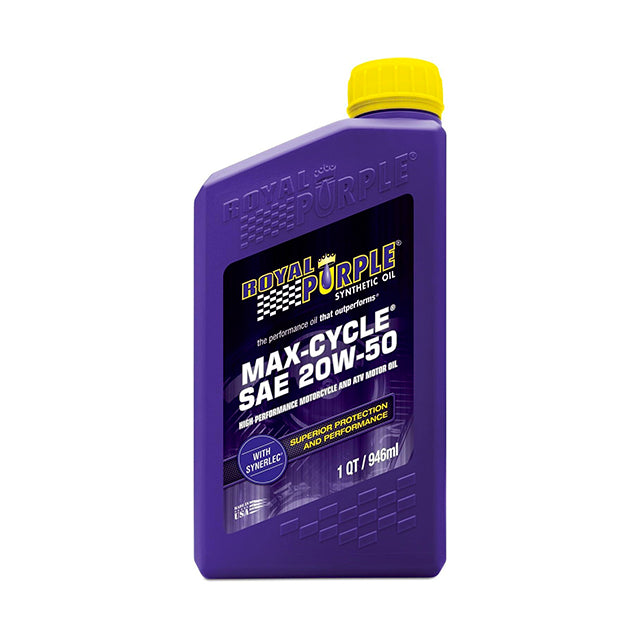 Royal Purple 01316 Max Cycle 20W-50 High Performance Synthetic Motorcycle Oil - 3 Quart PACK
Sold out
Original price
$58.90
-
Original price
$58.90
Revitalize your motorcycle's performance with Royal Purple's Max Cycle 20W-50. Formulated with the avid biker in mind, this high-performance synthetic oil ensures your motorcycle delivers peak performance ride after ride.
High-Quality Formulation: The 20W-50 synthetic blend ensures optimal lubrication, reducing friction and wear in your motorcycle's engine.
Quantity: This pack provides 3 quarts, offering sufficient oil for a complete change or multiple top-ups.
Extended Engine Life: The superior formulation of the Royal Purple Max Cycle aids in prolonging the life of your motorcycle's engine components.
Optimized Performance: This oil ensures smoother operations, optimal fuel efficiency, and enhanced engine responsiveness.
Universal Compatibility: Designed for a variety of motorcycles, this synthetic oil is suitable for both on-road and off-road use.
For a riding experience that feels new every time, trust the unmatched quality of Royal Purple 01316 Max Cycle 20W-50 High Performance Synthetic Motorcycle Oil. Give your motorcycle the love and care it deserves; give it Royal Purple.