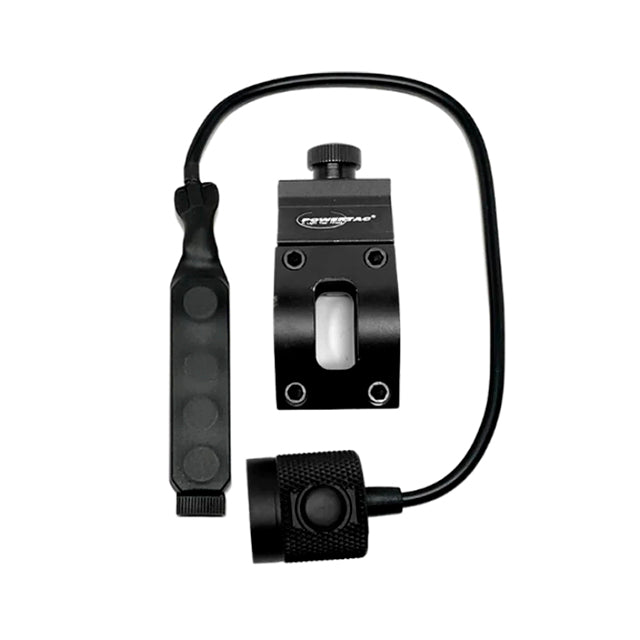 PowerTac Warrior G4 Tactical Package: Elevate Your Gear with Pressure Switch and Picatinny Rail Mount
Original price
$39.95
-
Original price
$39.95
Elevate your tactical game with the PowerTac Remote Pressure Switch and Picatinny Rail Mount designed exclusively for the Powertac Warrior G4FL Flashlight (Flashlight not included).
This MOMENTARY switch is precision-engineered to activate the mode your flashlight has been set to, enhancing your control over the situation. Whether you're using a rifle or shotgun (excluding pump-action weapons), this combination, along with the INCLUDED picatinny rail weapon mount, delivers a rock-solid performance.
Designed to seamlessly integrate into the pressure switch pocket of a foregrip, this pressure switch can also be securely attached, using hook and loop (not supplied), to any weapon that lacks an integrated pressure switch pocket. Elevate your tactical gear setup with this essential accessory kit for the Powertac Warrior G4FL flashlight.