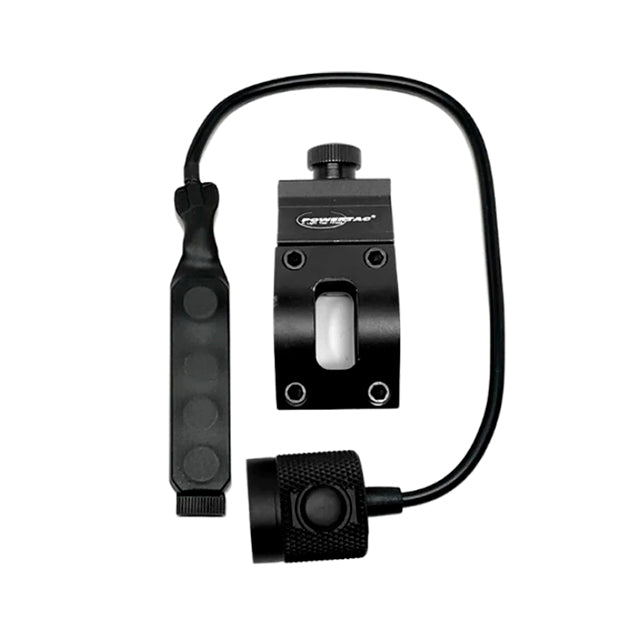 PowerTac M5 Tactical Package: M5 Pressure Switch + Offset M-Lok Mount
Original price
$34.95
-
Original price
$34.95
The PowerTac Remote Pressure Switch for M5 is an essential accessory for your M5 flashlight. This MOMENTARY switch allows you to activate your flashlight in whatever mode it has been set to, providing quick and convenient control. It's specifically designed to fit on long guns such as rifles and shotguns (please note that it's not suitable for pump-action weapons). When used in conjunction with the INCLUDED M-Lok weapon mount, it creates a solid and reliable combination.
This pressure switch is versatile and can be seamlessly integrated into the pressure switch pocket of a foregrip. Alternatively, it can be attached to any weapon that lacks an integrated pressure switch pocket using hook and loop fasteners (not supplied).
Upgrade your tactical setup with the PowerTac Remote Pressure Switch for M5 and enhance your flashlight's performance with ease and precision.