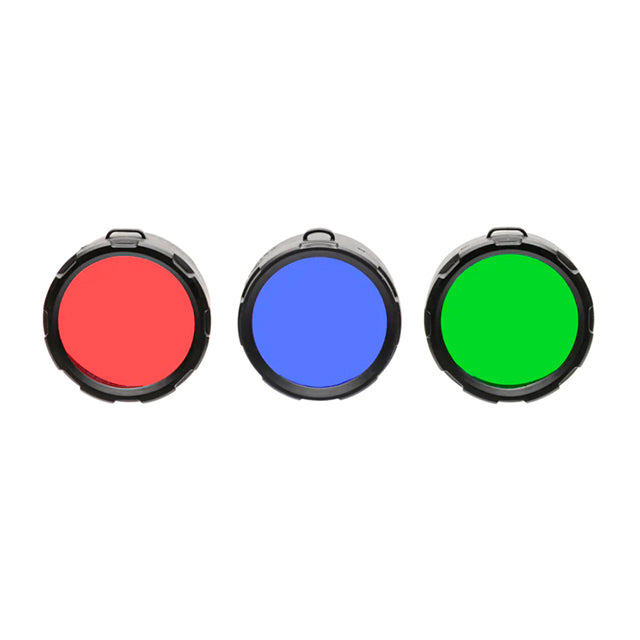 PowerTac 63.5mm Filter Kit for Spartacus/Patrolman Series - Red, Green, Blue Filters Included
Original price
$29.95
-
Original price
$29.95
Enhance the versatility of your Patrolman and Spartacus flashlights or any flashlight with a bezel of 63.5mm with this comprehensive filter kit. Crafted from flexible materials, these filter covers effortlessly slip over the bezel, allowing you to apply the desired color for various situations.
Package Includes:
Red Filter Cover: Enhance night vision without causing harm.
Green Filter Cover: Ideal for hunters and fishermen; its soft light won't spook prey.
Blue Filter Cover: Aids in tracking prey, making it a valuable accessory.
Upgrade your flashlight's adaptability with these essential color filter covers.