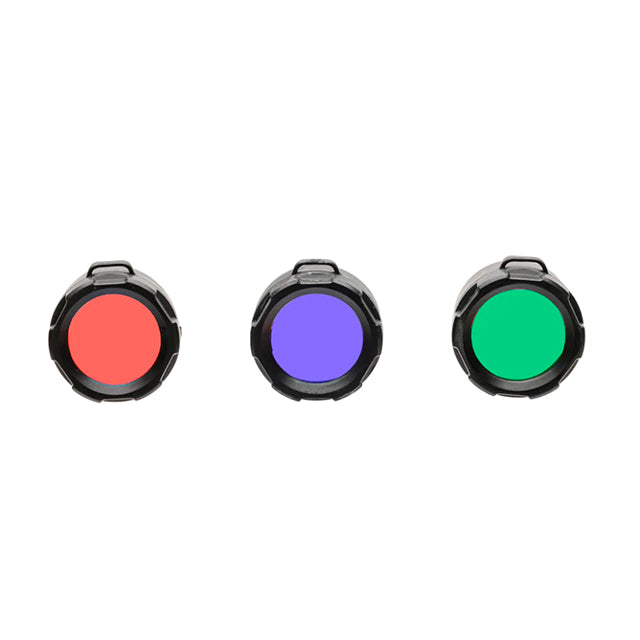 PowerTac 37mm Filter Kit for Warrior/Hero Series - Red, Green, Blue Filters
Original price
$29.95
-
Original price
$29.95
Enhance the versatility of your Warrior and Hero flashlights or any flashlight with a 37mm bezel with our Flexible Bezel Filter Covers. These filter covers are made from a flexible material that easily slips over the flashlight's bezel, allowing you to apply the appropriate color filter for various situations.
Package Includes:
Red Filter Cover: Ideal for enhancing night vision without causing harm.
Green Filter Cover: Preferred by hunters and fishermen for its soft, non-spooking light.
Blue Filter Cover: Aids in tracking prey effectively.
These filter covers are the perfect accessory for outdoor enthusiasts, hunters, and anyone who needs adaptable lighting solutions. Customize your flashlight's output with ease using our filter covers. Explore our selection of flashlight accessories today.