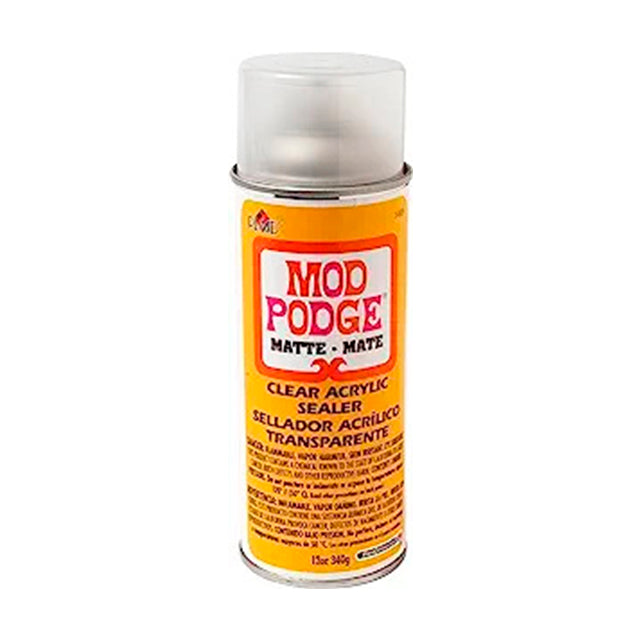 Mod Podge Clear Acrylic Sealer (12-Ounce), 1469 Matte 2 Pack
Original price
$26.99
-
Original price
$26.99
Introducing Mod Podge Clear Acrylic Sealer, your go-to solution for sealing and protecting your creative projects. This 12-ounce can of sealer comes in a convenient 2-pack, ensuring you have enough to complete multiple projects.
With Mod Podge Clear Acrylic Sealer, you can achieve a beautiful matte finish that enhances the look of your crafts while providing long-lasting durability. Whether you're working on decoupage, paper crafts, fabric projects, or even woodwork, this sealer is versatile and reliable.
The clear acrylic formula of Mod Podge creates a protective barrier that guards against moisture, dirt, and damage, ensuring your projects stay vibrant and intact over time. It dries quickly and leaves a smooth, non-tacky finish, allowing you to enjoy your creations without any sticky residue.
Using Mod Podge Clear Acrylic Sealer is easy. Simply apply a thin, even coat to your finished project, allowing it to dry completely. You can use a brush or a spray application, depending on your preference and the type of project you're working on. Once applied, the sealer provides a protective layer that enhances the colors and details of your artwork.
Whether you're a beginner or an experienced crafter, Mod Podge Clear Acrylic Sealer is a must-have in your creative arsenal. It helps preserve your hard work, prevents fading, and adds a professional touch to your crafts. From homemade gifts to DIY home decor, this sealer ensures that your projects withstand the test of time.
Choose Mod Podge Clear Acrylic Sealer for its reliability, versatility, and matte finish. Take your crafting to the next level and protect your creations with this high-quality sealer. Get your 2-pack today and unlock endless possibilities for your artistic endeavors.