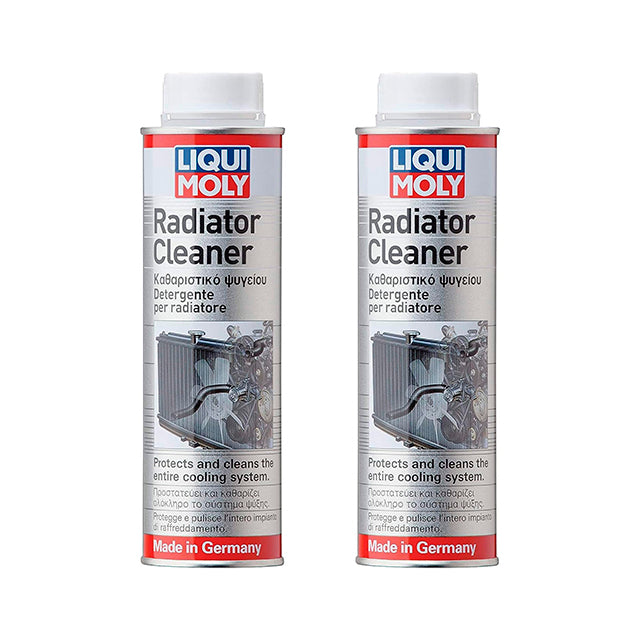 Liqui Moly Radiator Flush Cleaner (2 Pack)
Sold out
Original price
$24.99
-
Original price
$24.99
The Liqui Moly Radiator Flush Cleaner, available in a 2-pack, embodies Liqui Moly's dedication to delivering top-quality automotive products. This specialized cleaner is designed to optimize the performance of your cooling system, preventing overheating and maintaining engine efficiency.

Effective Cleansing: Over time, sediment, rust, and debris can accumulate in your cooling system, hindering its efficiency. The Radiator Flush Cleaner effectively cleanses your system, promoting optimal heat transfer and preventing clogs.

Corrosion Prevention: The cleaner's formulation includes additives that help inhibit corrosion within the cooling system. This protective feature contributes to the longevity of your cooling components.

Enhanced Cooling: A clean and well-maintained cooling system is essential for preventing engine overheating. By using the Radiator Flush Cleaner, you're ensuring that your engine stays within its optimal temperature range.

Experience cooling system confidence with Liqui Moly - Purchase the Radiator Flush Cleaner in a 2-pack and optimize your vehicle's cooling system.