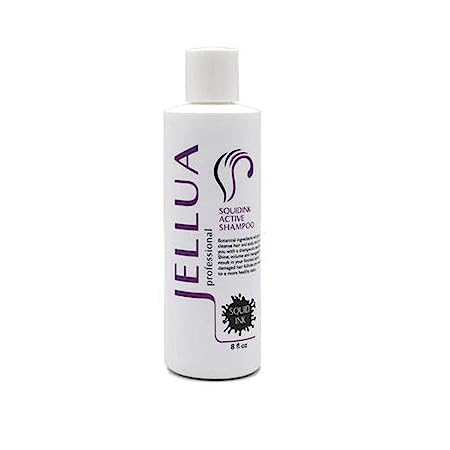 Jellua Squid Ink Active Shampoo 8 oz
Sold out
Original price
$21.68
-
Original price
$21.68
Introducing Jellua Squid Ink Active Shampoo, the perfect solution for your hair care needs. This 8 oz bottle of shampoo is designed to provide exceptional results and leave your hair looking and feeling its best.
Formulated with squid ink extract, this unique shampoo offers advanced benefits for your hair. Squid ink is rich in nutrients and minerals that help nourish and strengthen your hair follicles, promoting healthier and more vibrant hair. It also helps to improve the overall condition of your scalp, reducing dryness and irritation.
The Jellua Squid Ink Active Shampoo is not only effective but also gentle on your hair. It is free from harsh chemicals and sulfates, making it suitable for all hair types, including color-treated hair. The gentle formula cleanses your hair without stripping away its natural oils, leaving it soft, shiny, and manageable.
Experience the revitalizing effects of Jellua Squid Ink Active Shampoo. It helps to restore moisture, enhance hair elasticity, and improve the overall texture of your hair. Say goodbye to dull and lifeless locks and hello to luscious, healthy-looking hair.
With its convenient 8 oz size, this shampoo is perfect for home use or travel. Its compact and leak-proof bottle ensures easy and mess-free application, allowing you to enjoy the benefits of squid ink extract wherever you go.
Elevate your hair care routine with Jellua Squid Ink Active Shampoo. Experience the power of squid ink and transform your hair into its most beautiful and vibrant state. Discover the difference this exceptional shampoo can make and enjoy the compliments that come with healthy, gorgeous hair.
Try Jellua Squid Ink Active Shampoo today and unlock the secret to beautiful hair. Embrace the nourishing properties of squid ink and indulge in a luxurious and rejuvenating hair care experience.