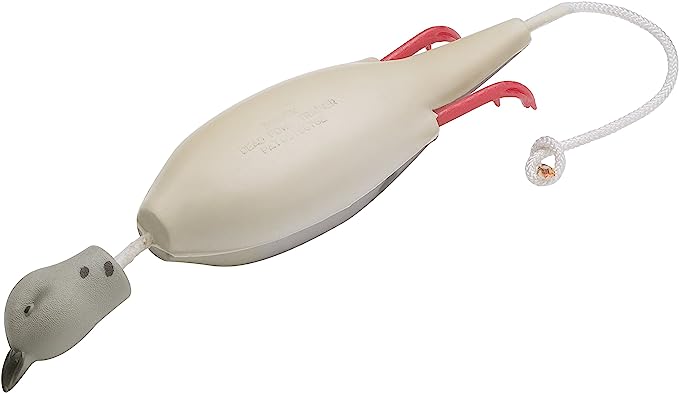 Dokken Dead Fowl Trainer Hunting Dog Dummy
Sold out
Original price
$25.00
-
Original price
$25.00
Train your hunting dog effectively with the Dokken Dead Fowl Trainer Hunting Dog Dummy. This training tool is designed to simulate real game birds, helping your dog develop and refine their hunting skills.
The Dokken Dead Fowl Trainer features a realistic and durable design, resembling a dead bird in both appearance and weight. It is crafted from high-quality materials to withstand rigorous training sessions and tough outdoor conditions. The lifelike feel of the dummy ensures that your dog gets accustomed to the weight and texture of an actual bird.
Equipped with a soft, natural-feel foam body, the training dummy encourages proper carrying and holding techniques in your dog's mouth. It also includes a scent injector kit, allowing you to introduce scents to enhance the realism and training experience.
The Dokken Dead Fowl Trainer is available in various bird species options, such as ducks, pheasants, and grouse, to mimic the specific game your dog will encounter during hunting. This helps to familiarize your dog with different bird types and develop their hunting instincts.
With its realistic design and durable construction, the Dokken Dead Fowl Trainer is an excellent tool for training your hunting dog. Prepare them for successful hunts by simulating real-life scenarios and building their retrieving skills and confidence.