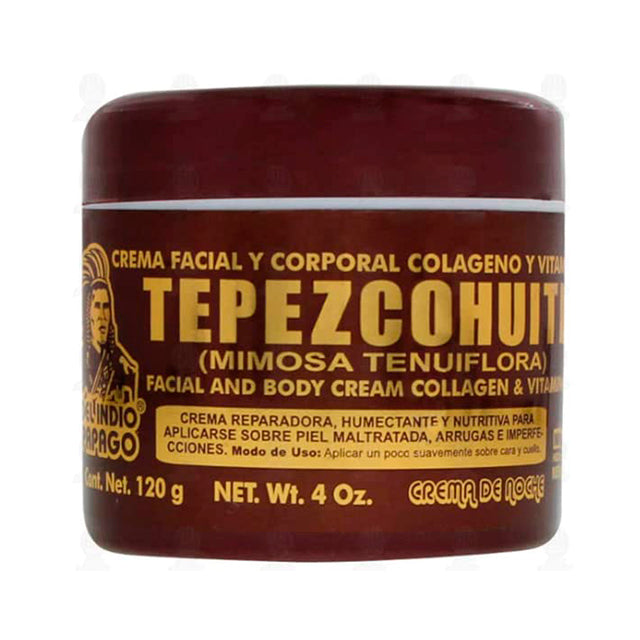 Del Indio Papago Tepezcohuite Night Cream (4oz) JUMBO SIZE!!!
Sold out
Original price
$19.99
-
Original price
$19.99
Main Benefits: Helps nourish the skin properly, restores it and gives it elasticity. Ideal for gradually recovering the natural tone of the skin, lightening cloth and sun stains.
Minimizes fine lines and stops premature skin aging. Brings luminosity to the face. This active principle improves the condition of the dermis, makes the skin shine more and is even perfect for healing scars. If you are looking for a natural, deep and delicate hydration, get a tepezcohuite cream for your skin and use it daily after showering.