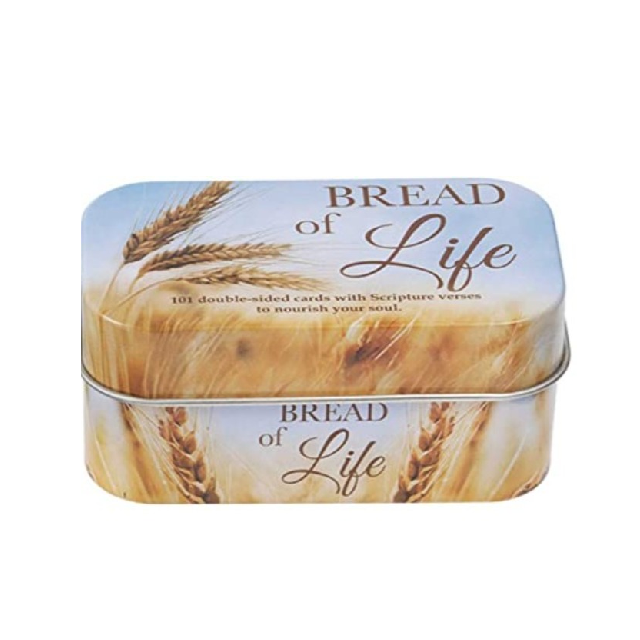 Christian Art Gifts Bible Verse Cards, Set of 2 Bread of Life Promise Boxes
Sold out
Original price
$18.38
-
Original price
$18.38
These beautifully crafted promise boxes hold a collection of uplifting Bible verses in two languages, providing solace, encouragement, and guidance for believers of diverse backgrounds.

Bilingual Inspiration: Each Bible verse card within the Bread of Life Promise Boxes is carefully selected to resonate with the reader's heart, providing the same uplifting message in both English and Spanish. With two sets of verses, individuals can draw inspiration in the language they feel most connected to.

Portable and Versatile: The compact size of the promise boxes allows them to be conveniently carried in purses, backpacks, or kept on desks or nightstands. These versatile boxes are always at hand, providing spiritual guidance and comfort at any moment.

Thoughtful Design: Each promise box is meticulously crafted with beautiful artwork and uplifting designs in both English and Spanish. The attention to detail enhances the experience of discovering God's promises within, regardless of language preference.

Experience the uplifting power of Scripture in English and Spanish - Purchase the Christian Art Gifts Bible Verse Cards, Set of 2 Bread of Life Promise Boxes and immerse yourself in the wisdom and love of God's Word in the language that speaks to your heart.