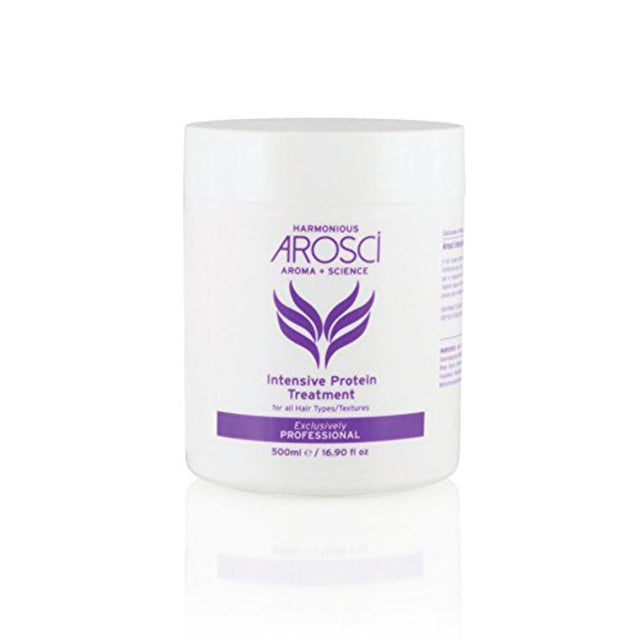 Arosci Intensive Protein Treatment 16.9 oz
Original price
$56.00
-
Original price
$56.00
Introducing Arosci Intensive Protein Treatment, a powerhouse hair care solution formulated to deeply strengthen and fortify your locks. This protein-enhanced treatment harnesses the benefits of wheat protein silicone, shielding your hair from the damaging effects of heat styling tools.
For enhanced results, combine Arosci Intensive Protein Treatment with our Arosci Intensive Moisture Treatment, creating a dynamic duo that caters to both moisture and protein needs for your hair.
Key Benefits:
Damage Prevention: Safeguard your hair from the rigors of styling tools and maintain its vitality.
Repair and Restore: Heal and rejuvenate damaged hair, especially if it's chemically treated or colored.
UV Protection: Enjoy added protection from UV damage, preserving the health of your hair.
Universal Strength: Suitable for all hair types, this treatment delivers strength and protein where it's needed most.
Directions for Use:
Begin with your favorite Arosci shampoo to ensure clean hair.
Apply Arosci Intensive Protein Treatment.
Leave it on for 15 minutes, with or without additional heat.
Rinse thoroughly for incredible results.
Elevate your hair care routine with Arosci and experience the transformational benefits of this exceptional treatment.